2. NIJIGEN NO MORI Theme Park on Awaji Island
Explore the two-dimensional world at this exciting anime theme park
NIJIGEN NO MORI is an amusement park located on the naturally beautiful Awaji Island, which is linked to the city of Kobe by the Akashi-Kaikyo Bridge.
Here you can immerse yourself in a two-dimensional world and meet some of your favorite Japanese anime characters!
---
Our top 3 attraction picks
No.1 Godzilla Interception Operation—National Godzilla Awajishima Research Center
Plunge into the mouth of an enormous Godzilla on a zipline in this thrilling attraction!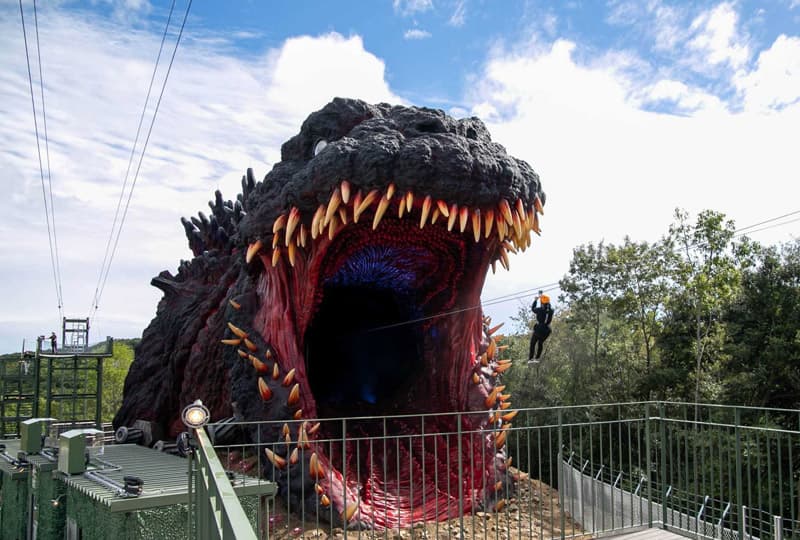 ---
No.2 Crayon Shin-chan Adventure Park
Survive the barrage of a giant water gun as you glide down two ziplines over water, the longest being 225 meters!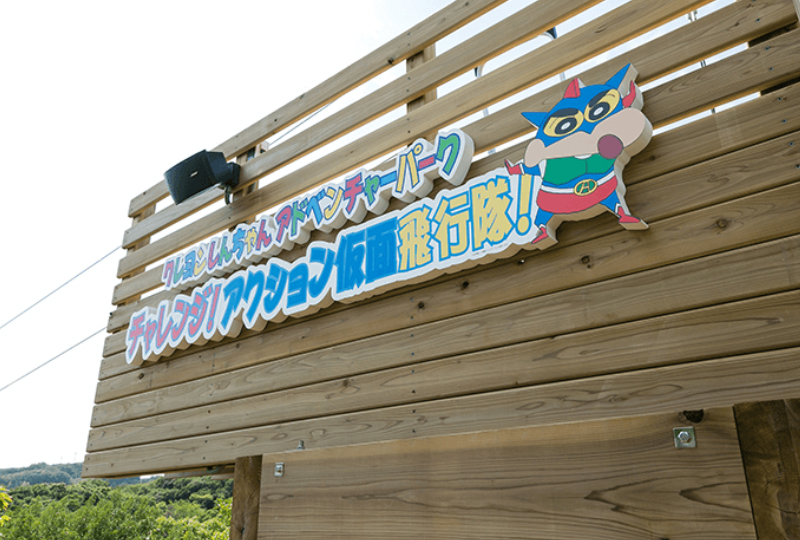 ---
No.3 NARUTO & BORUTO Shinobi-SHINOBI-ZATO
Undertake special training on an obstacle course whilst experiencing the world of anime works and challenge yourself in a 3D maze and other attractions!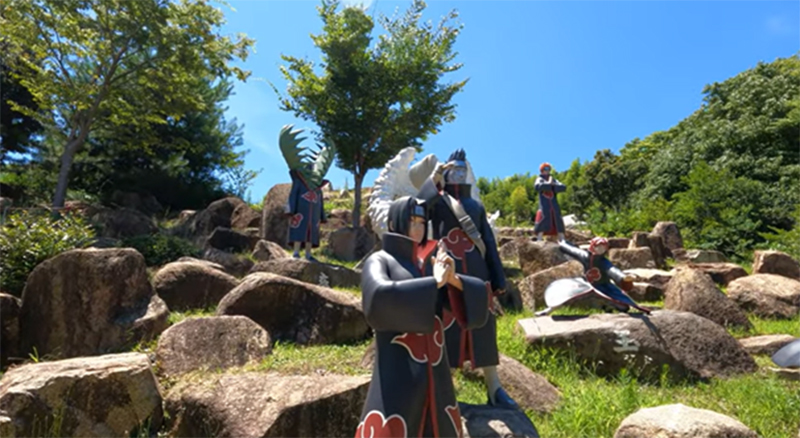 ---
Getting to Awaji Island NIJIGEN NO MORI from Kobe
Transportation: Highway bus
Travel Time: 50 mins (one-way)
Fare from M-INT KOBE: 680 yen(one-way) / 1,220 yen(round-trip)
Hyogo Prefectural Awaji Island Park (car park F for NIJIGEN NO MORI)
At the Shinki Bus Kobe Sannomiya Bus Terminal, you can purchase a discounted package ticket combining a highway bus round-trip ticket with an admission ticket to NIJIGEN NO MORI.
---
Other things to see on Awaji Island
Awaji Island is the ultimate sightseeing spot that has a resort feel about it, even though it is located just over one hour away from Kobe by highway bus.